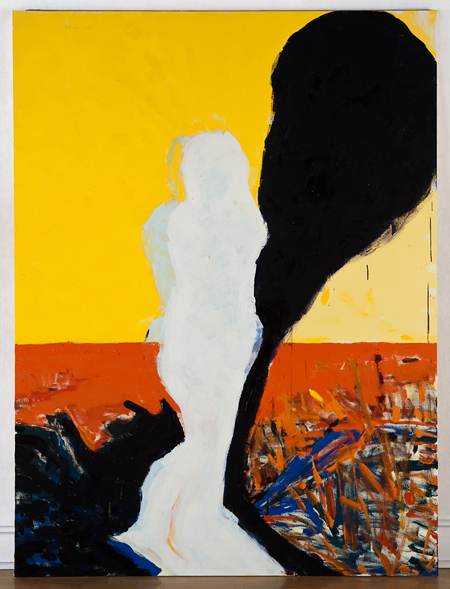 March, 2021
Following the virtual show last year, Sandy Walker is again showing at the SHOH Gallery.

"Our Time" runs from March 4th to March 27th, 2021.

The SHOH Gallery is located at 700 Gilman St, Berkeley, CA 94710

The Gallery is open for in person viewing. The opening is being presented online, and features a pannel discussion of Walker's art.

Recorded virtual opening: https://www.youtube.com/watch?app=desktop&v=PuJrtnIp-lk

"Adolescence", Oil on Canvas, 80" X 60", 2013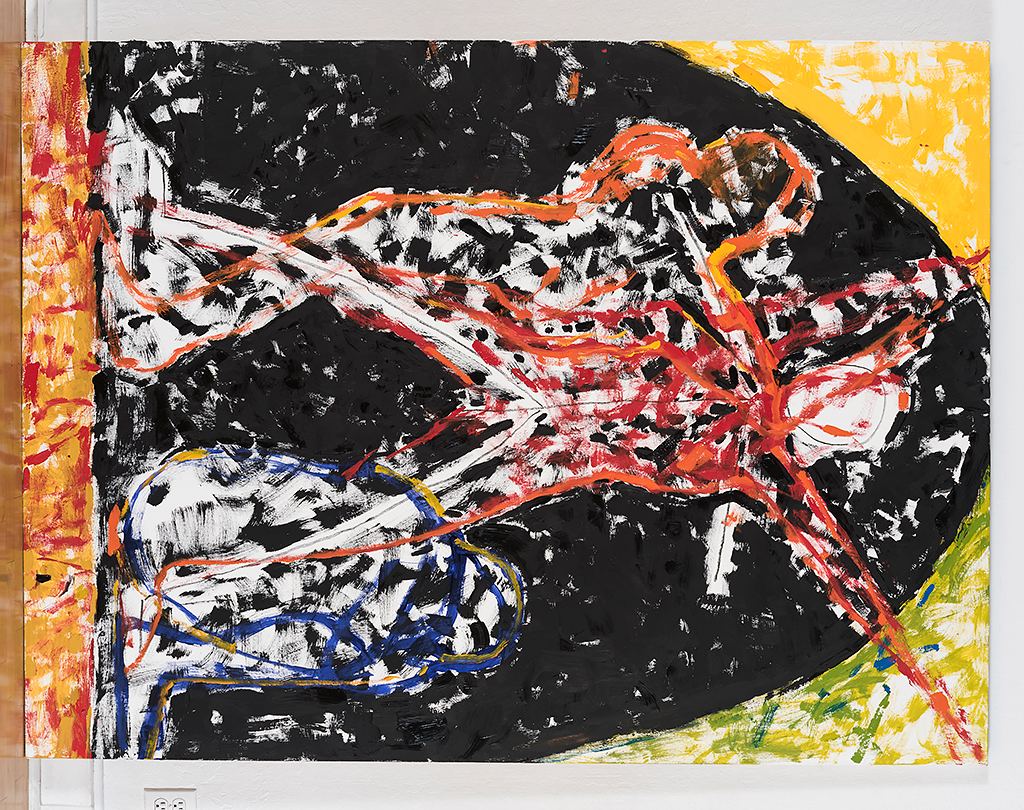 April, 2020
Sandy Walker is having a solo show entitled "Humans Being" at the SHOH Gallery

The show runs from April 22nd to May 10th, 2020.

The SHOH Gallery is located at 700 Gilman St, Berkeley, CA 94710

Due to the Covid-19 Pandemic, this show has been moved to an online only show, presenting one piece each day for the duration of the show.

"His Story 101", Oil on Canvas, 80" X 60", 2019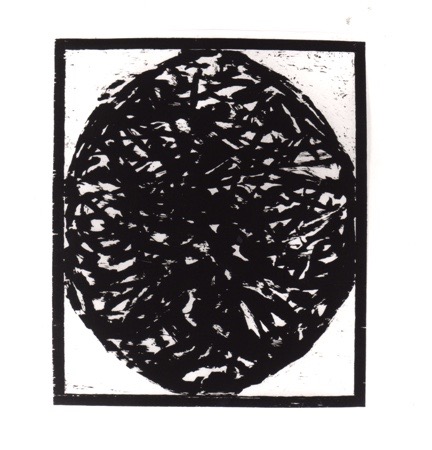 January, 2020
Sandy Walker is currently in a group show at the Davis Art Center. He showing his piece "Birth Image" from 1992

The show runs from January 9th to 24th, 2020.

The Davis art Center is located at 1919 F St, Davis, CA 95616

"Birth Image", Woodblock Print, 49" X 41", 1992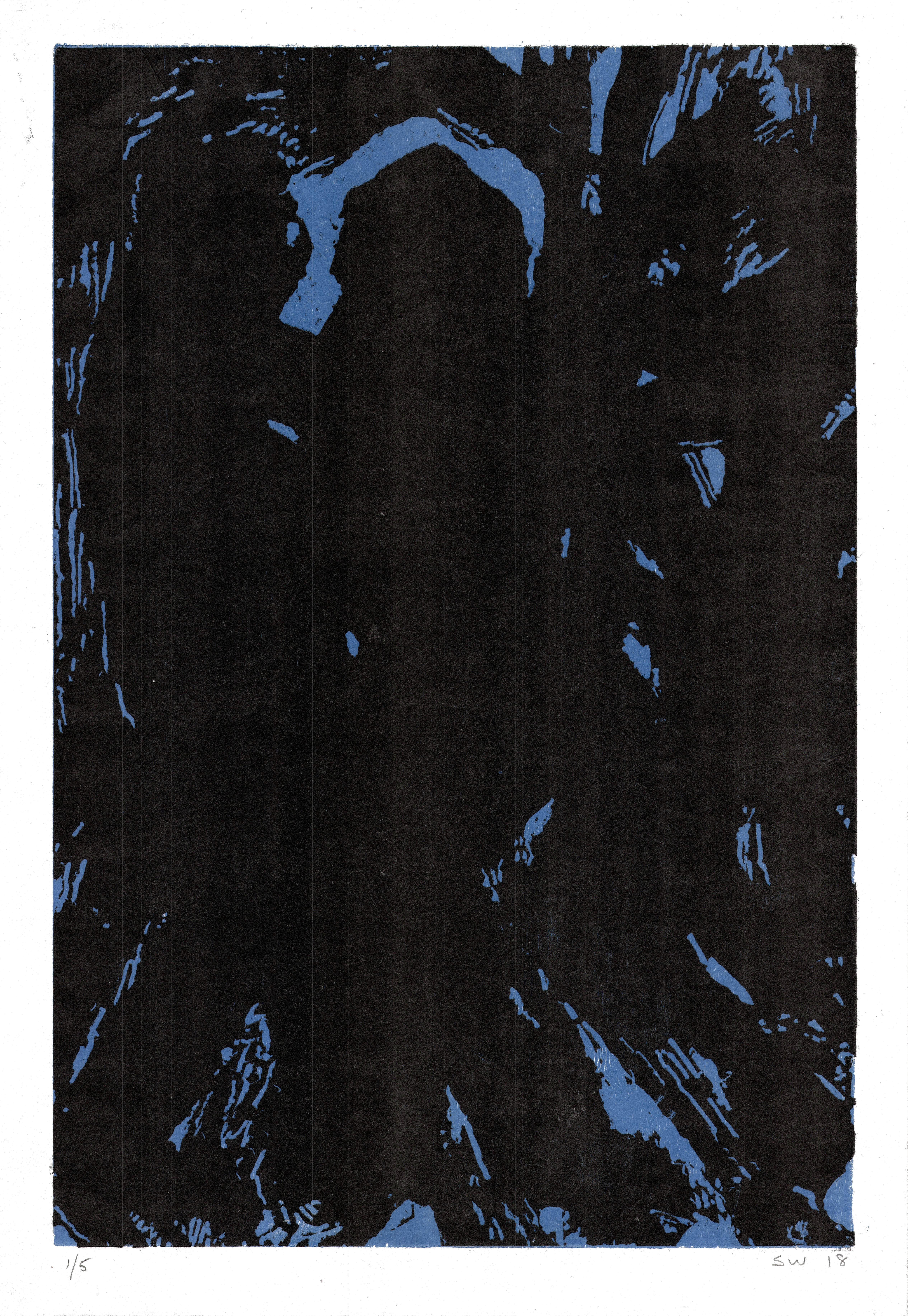 June, 2019
Sandy Walker is currently showing his piece "Dark Forest (Blue)" at the IPCNY's prestigious New Prints exhibition in New York. The show is entitled "Umbra: New Prints for a Dark Age", and has been juried by Alison Saar.

The show is open until September 28th, 2019.

The IPCNY is located at 508 West 26th Street, 5A

"Dark Forest (Blue)", Woodblock Print, 24.5" X 17", 2018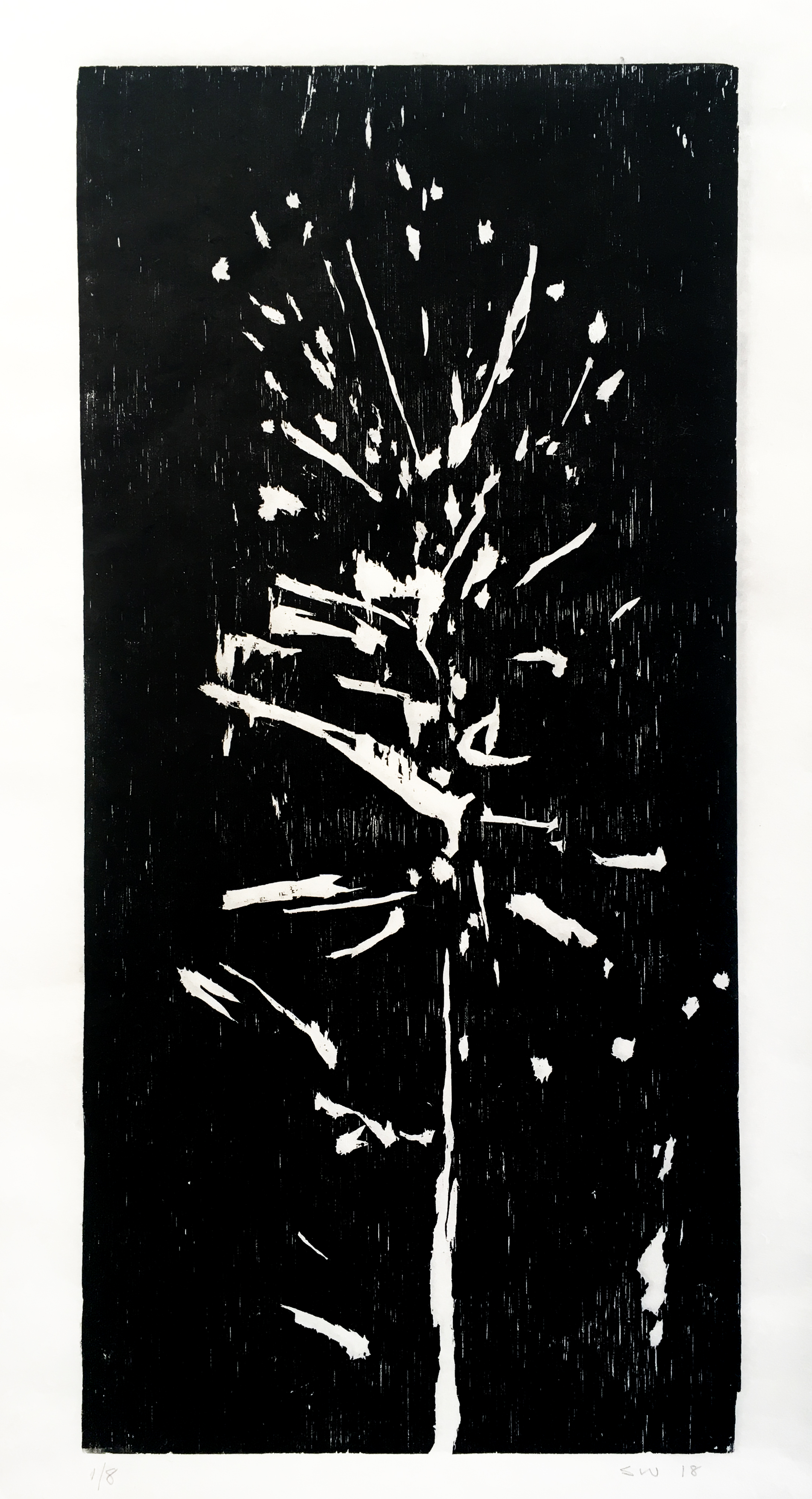 June, 2019
Join us at the Compound Gallery for "Bay Area Prints!" for an exhibition of prints from Bay Area artists, including Sandy Walker

Reception June 8th, 6-9

"Holy Weed", Woodblock Print, 25" X 12", 2018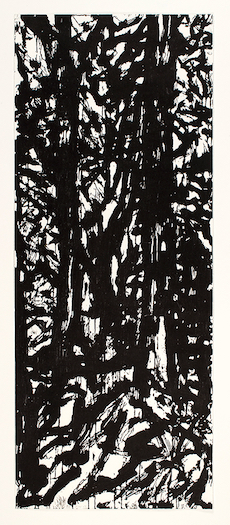 February, 2019
Sandy Walker's was selected for a juried show at the Janet Turner Print Museum

"Regional Collective: California Society of Printmakers" opens March 11th

Reception March 28th, with remarks from juror Leslie Jones, Curator of Prints and Drawings, Los Angeles County Museum of Art


"Stehekin Forest" Woodblock Print, 60" X 24", 2017

Janet Turner Print Museum, 400 West 1st Street, Chico, CA 95929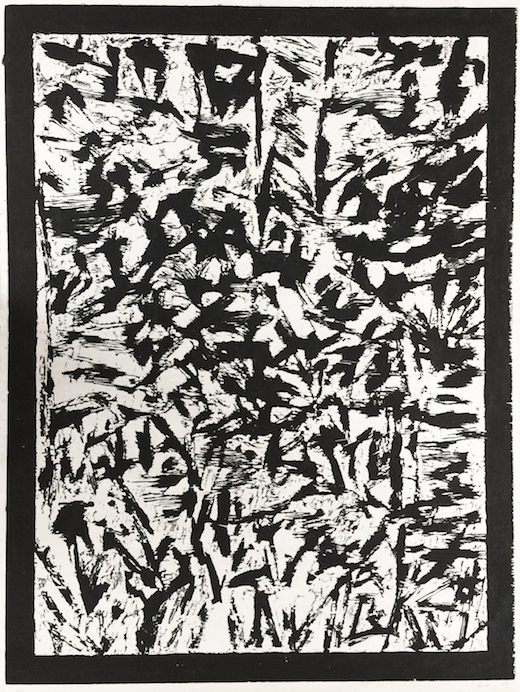 February, 2019
Sandy Walker is showing work at the Sebastopol Center for the Arts in the show "NOT JUST Landscapes"

Reception February 22nd, 6-7:30

"Forest Rhapsody" Woodblock Print, 48" X 36", 2017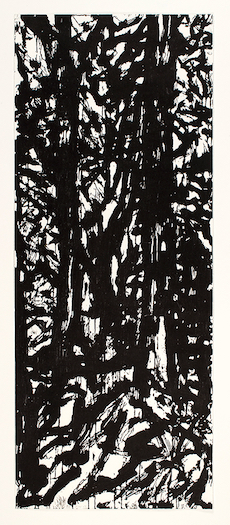 February, 2019
Sandy Walker's was selected for a juried show at the Janet Turner Print Museum

"Regional Collective: California Society of Printmakers" opens March 11th

Reception March 28th, with remarks from juror Leslie Jones, Curator of Prints and Drawings, Los Angeles County Museum of Art


"Stehekin Forest" Woodblock Print, 60" X 24", 2017

Janet Turner Print Museum, 400 West 1st Street, Chico, CA 95929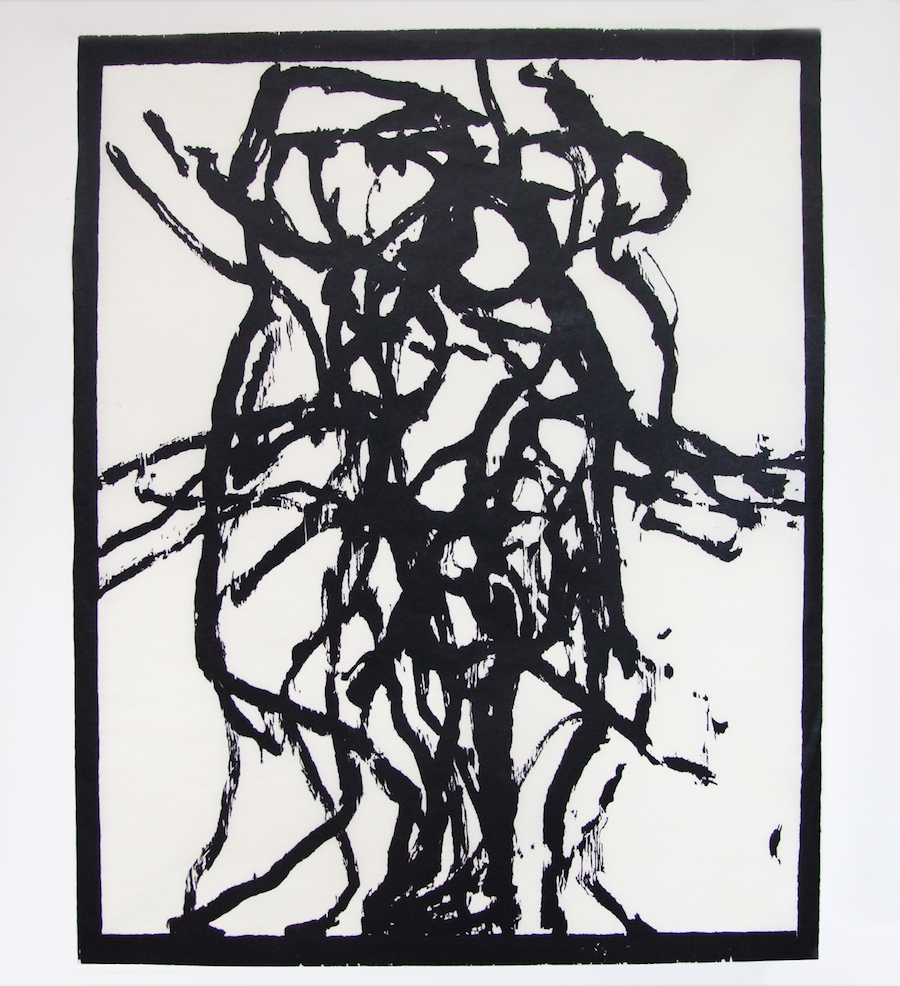 November, 2018
Seven of Sandy Walker's woodcuts have been accepted into the permanent collection of the Berkeley Art Museum.

The woodcuts accepted include:

Green Mansions, 1993
Dance, 2017
Humans Being III, 2006
Doug Fir Portrait, 2017
Regarding Mountain/Sky, Box Set, 10 prints, 1996
my moon, 2018
my moon (Red), 2018

Berkeley Art Museum and Pacific Film Archive, 2155 Center St, Berkeley, CA 94720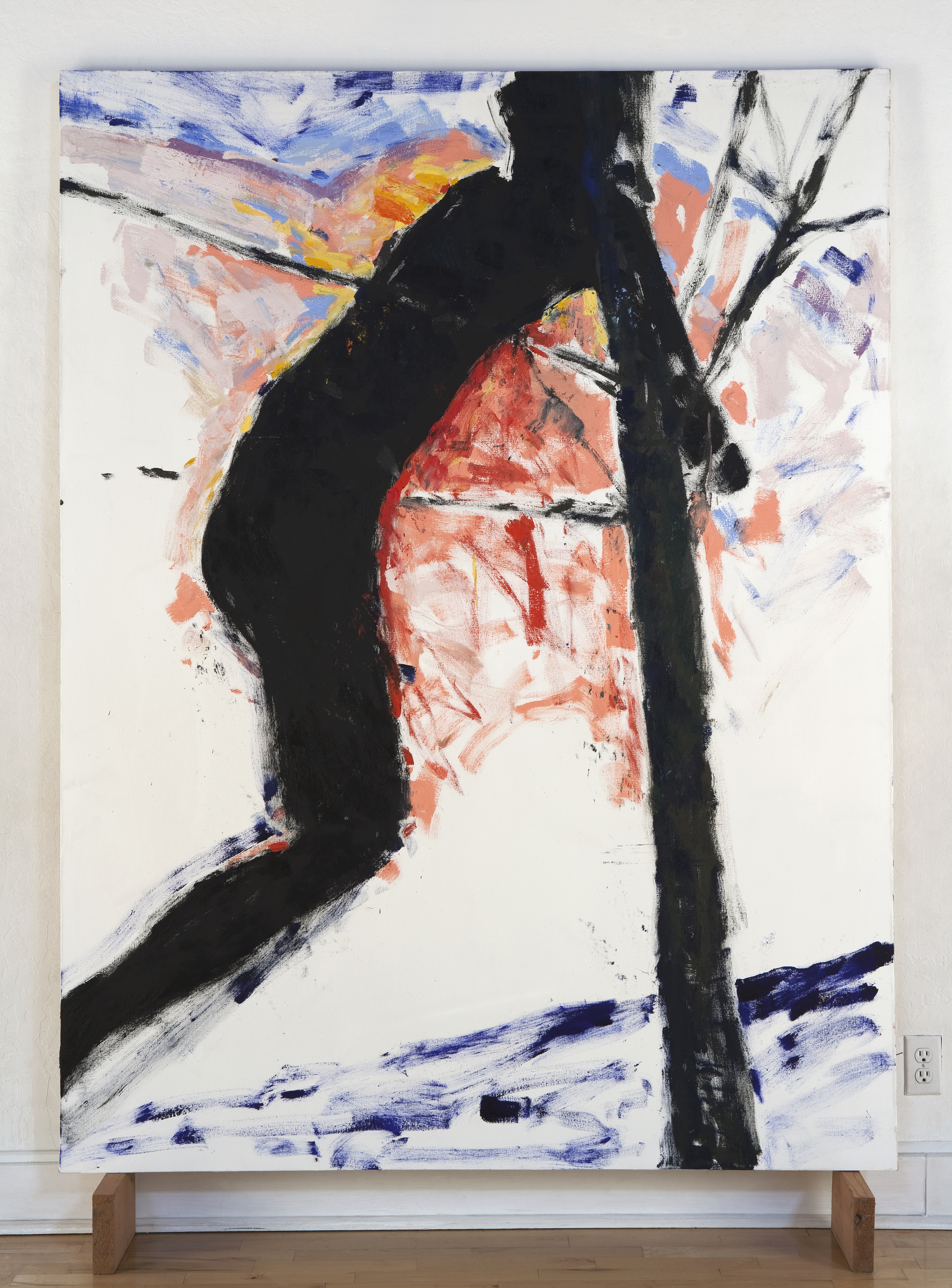 August 23 to October 18, 2018
Sandy Walker has been selected for a show at Hacket Mill Gallery, in San Francisco. "NYSS: West Coast Connections", curated by Karen Wilkin, is a showcase of Alumni of the New York Studio School.

"What was also apparent is that whether they were working figuratively or abstractly, from perception or inventing, whether in two or three dimensions, no matter what the medium, everyone seemed to be intensely serious...Everyone seemed to be seeking to elicit the maximum amount of expressiveness from their chosen medium and to exploit its special characteristics."
-Karen Wilkin

Opening Reception September 6th at 7 PM

Hacket Mill Gallery | 145 Natoma St, Suite 400 | San Francisco, CA
>> See the Hacket Mill Gallery website for more info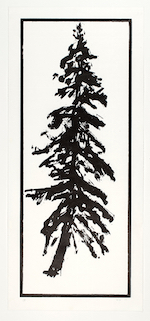 September 8 to September 23, 2018
Walker has also been selected for the juried show "ClimART", at the Academy of Art Cannery Galleries. He will be showing his piece "Doug Fir Portrait".

Sandy Walker has also shown in multiple group shows this summer. Walker showed his recent woodblock print "River" at the Liberty Arts Center in Yreka, CA. He was also selected for a California Society of Printmakers' show at the Kings Art Center.

Opening Reception of "ClimART" is September 13th at 6 PM

Academy of Art Cannery Gallery | 2801 Leavenworth St | San Francisco, CA
>> See the California Society of Printmakers' website for more info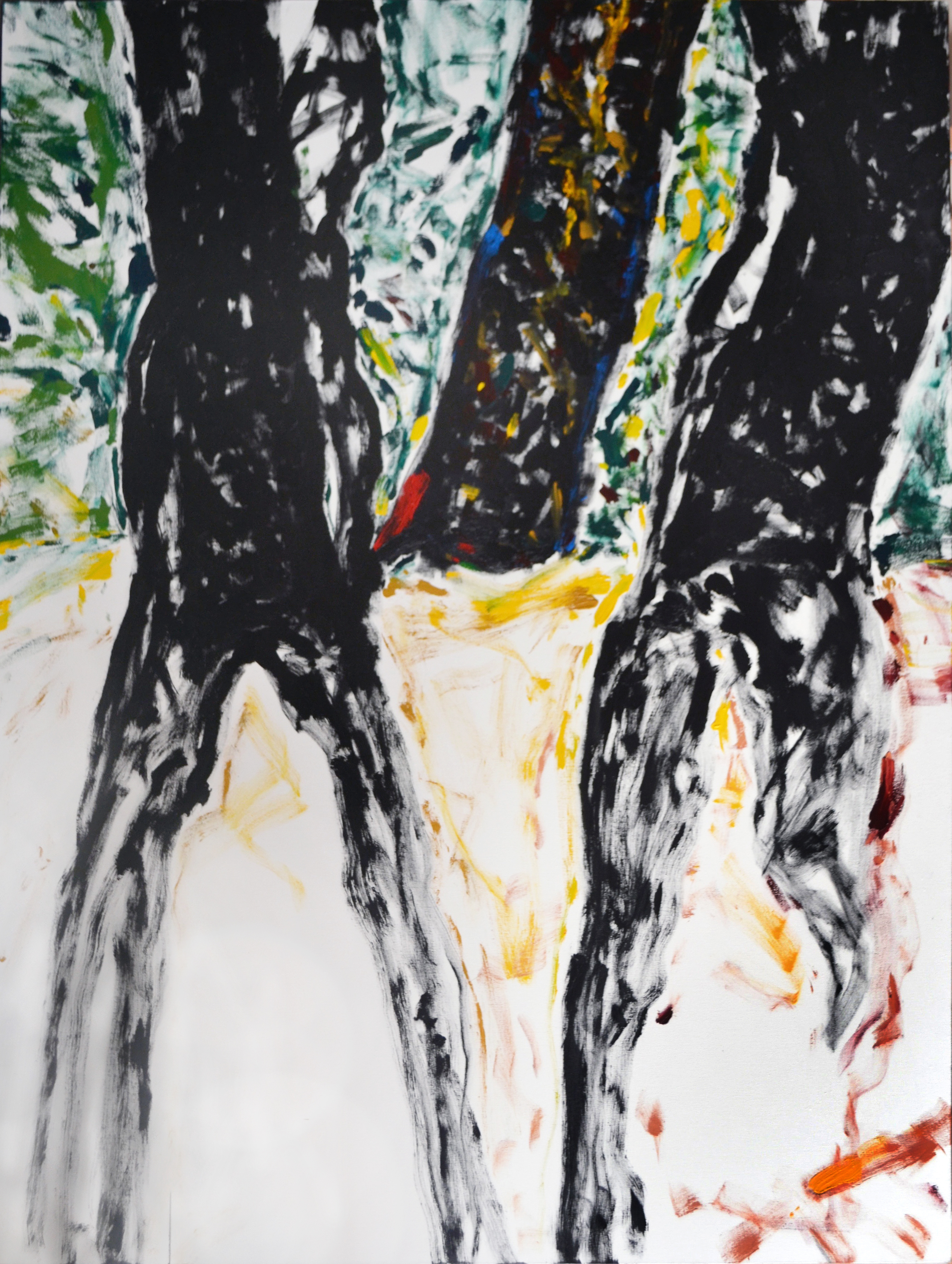 June 12 to August 16, 2018
Sandy Walker was selected as a Spotlight Artist for the Annual Members Show at the Richmond Art Center. Walker will be showing three of his large oil paintings.


Opening reception June 9th, 5-7pm

Richmond Art Center | 2540 Barrett Ave | Richmond, CA 94804

>> See the Richmond Art Center's website for more info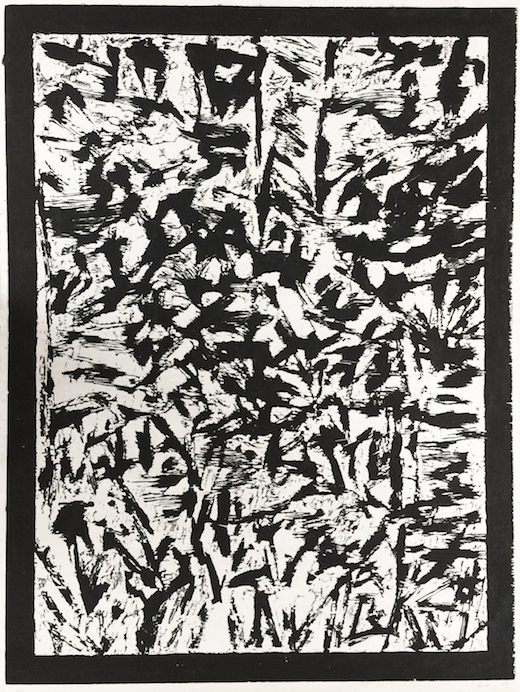 December 2016
Sandy's woodblock prints were published twice in Art In Print for their "Prix de Print" series.

The prints selected were "my moon" (2017) and "Forest Rhapsody" (2017)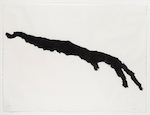 June 13 to August 19, 2017
Karin Breuer, Curator in Charge at the Achenbach Foundation for Graphic Arts, has selected Sandy's recently editioned print One Ridge for Pressing On: Contemporary Printmaking, a juried group show at the Richmond Art Center in Richmond, CA.


Opening reception June 10th, 5-7pm

Richmond Art Center | 2540 Barrett Ave | Richmond, CA 94804

>> See the Richmond Art Center's website for more info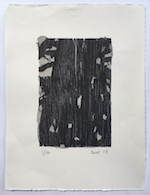 May - June, 2017
Sandy's work will be included in two upcoming auctions at the Crocker Art Museum in Sacramento, CA.

Small Prints 17 #2, a woodblock print on paper with hand-applied India ink, will be included in Big Names, Small Art on May 18th.

Wabi Sabi I, also a woodblock print, will be included in the annual Art Auction on June 3rd.


Crocker Art Museum | 216 O Street | Sacramento, CA 95814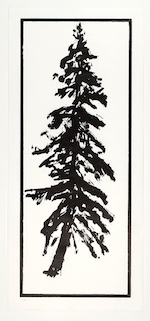 April 2017
Sandy has published three large woodblock prints in editions of 10.
All three editions were printed by hand at Sandy's studio in Oakland, CA.

Doug Fir Portrait, 65.25 x 29 inches, 2017 (pictured)
One Ridge, 28.5 x 37.5 inches, 2017
Stehekin Forest, 60 x 24 inches, 2017



>> See large images of the new prints here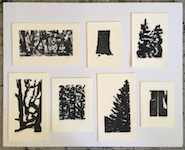 December 2016
Sandy has editioned seven new woodblock prints, all under 15 inches in either dimension, and printed by Linda Lee Boyd at her studio.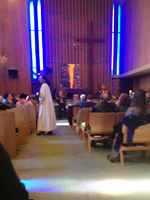 March - April, 2016
"At that moment the veil of the temple was rent from top to bottom."

Sandy's oil painting (90 x 68") is placed above the altar of the Plymouth Church (the Church of Jazz and Social Justice) in Oakland, CA, for the Lenten Season.


Plymouth United Church of Christ | 424 Monte Vista Ave | Oakland CA 94611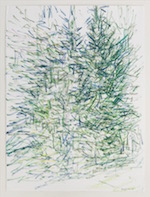 January 10, 2016
Piri Halasz reviewed Sandy's show Stehekin Poems at Elizabeth Harris Gallery, saying:

It is as though the artist wanted to create an image with a double level of meaning: on the one hand, it is a macrocosmic branch or even a whole tree, but at the same time it is a microcosm of the needles on that tree... All [the pictures] are equally interesting on this intellectual level.
...when they're good, they're very very good.



>> Read the review on Piri Halasz's blog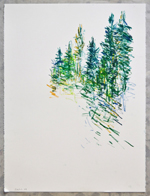 January 7 to February 13, 2016
In early 2016, Elizabeth Harris Gallery will exhibit a selection of Sandy's oil crayon and graphite drawings in Stehekin Poems, a solo show.

All the works in the show are in color and were made during the summer of 2014 in Stehekin, WA.


Opening Thursday January 7th, 6-8pm

Elizabeth Harris Gallery | 529 West 20th Street | New York NY 10011

>> See more of Sandy's work at Elizabeth Harris Gallery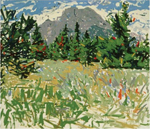 October 2015
Next year is the 100th anniversary of Grand Teton National Park. Three of Sandy's oil paintings have been beautifully reproduced in Painters of Grand Teton National Park, a book celebrating the anniversary.

In 1978 Sandy spent 10 weeks in the park, living and working out of his pickup truck in NPS and National Forest campgrounds. The chapter "Contemporary Painters – An Alternative View: 1975-2015" includes a description of his time there, as well as two quotes from the artist.

In a chapter featuring Sandy's work, Donna Poulton writes:
[Sandy] Walker works to capture the immediacy of the moment in quick gestures of expressive color and line.
... the canvas vibrates with percussive energy and feeling - emphasizing both the emotion pulsing from the high mountain landscape and the actual physical act of painting the work."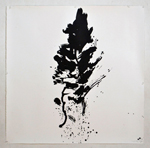 August 7 to September 25, 2015
Sandy's drawing The Last Tree will be shown in the New York Studio School 2015 Alumni Exhibition, a juried show.

Opening Friday August 7th, 6-8pm

New York Studio School | 8 West 8th Street | New York NY 10011

>> Visit the NYSS website for more information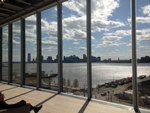 April 24, 2015
Sandy attended an artist's preview and gala at the Whitney Museum, celebrating its reopening at a new location. Artists represented in the collection were invited to spend the afternoon viewing the current exhibition America is Hard to See and exploring the building itself.




>>See more images of the new Whitney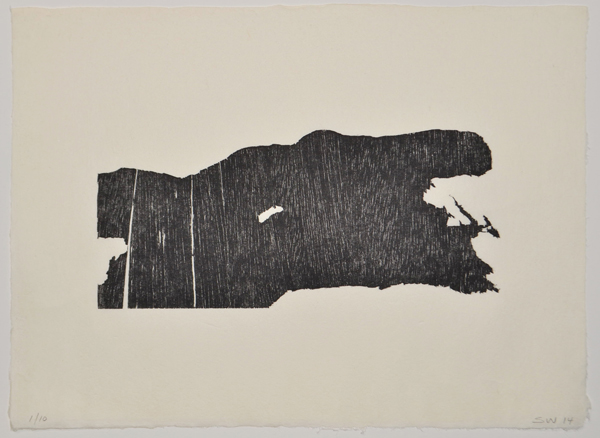 October 25, 2014
Sandy recently completed two small wood block print editions, The First One (A) and The One Coming (B).

Kim Vanderheiden of Painted Tongue Press wrote a blog post describing the prints and the printing process.




>>See Painted Tongue Press' website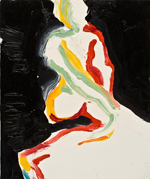 September 11 to October 26, 2014
Join us at the opening of Sandy's upcoming solo show,
Sandy Walker: Figures and Landscapes, a retrospective featuring small works from 1974-2014. Curated by Gary Comoglio, this show will feature oil paintings and woodblock prints spanning the breadth of Sandy's career.

First Friday Art Walk - Friday September 12th, 6-9pm
Artist's reception - Saturday September 13th, 2-5pm

Gary Francis Fine Art | 1419 e Park Street | Alameda CA 94501


>>See an excerpt of images to be featured in the show at Gary Francis Fine Art



September 9 to December 5, 2014
Sandy's large woodblock print, Inwood I, will be featured in an exhibition organized by International Print Center New York that will be presented in the 1285 Gallery, in midtown Manhattan.

1285 Avenue of the Americas Gallery
1285 Sixth Street | New York NY 10019


>>See more info about the print on the IPCNY website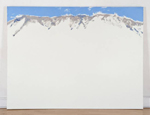 Sandy on Facebook
Visit Sandy's professional Facebook page, Sandy Walker Studio, and "like" it for frequent updates, images of new work and info about upcoming shows.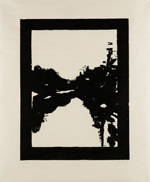 July 10 to August 3, 2014
Gary Francis Fine Art's upcoming exhibition, Redefining The Multiple will include Sandy's prints Atwood's Pond and Midsummer's Night.

Opening Friday July 11th, 6-9pm.


>>Gary Francis Fine Art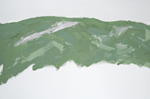 June 14 to August 22, 2014
The Richmond Art Center's Annual Members Show will include Sandy's painting Our Mountains' Color.

Opening Saturday June 14th, 5-7pm.


>>Richmond Art Center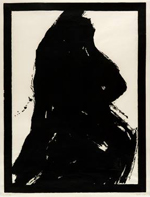 April 19th to July 11th, 2014
Sandy's print Figures I was selected to participate in a juried show, 8th Annual California Centered: Printmaking, at the Merced Multicultural Arts Center.




>>Merced County Arts Council


April 17th to April 25th, 2014
Sandy's untitled colored pencil drawing will show at the KALA 40 Art Auction and Anniversary Gala.

Preview Party: Thursday, April 17th
Auction Gala: Saturday, April 26th

Kala Art Institute | 2990 San Pablo Avenue | Berkeley CA 94702


>>Auction information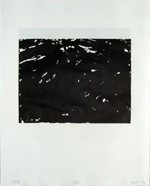 April 2014
The Library of Congress has acquired Sandy's print Regarding Mountain/Sky (1996), a set of ten hand-carved and hand-printed woodblock prints in an archival box.

This print is also available for sale at the Annex Galleries in Santa Rosa, CA.



>>See more images of this print at the Annex Galleries website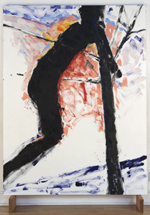 March 22nd to May 30th, 2014
Sandy's work will be featured in The Breakfast Group: A Half Century of Java and Jive, a group exhibition at the Richmond Art Center.

Opening event Saturday, March 22nd, 2014.

Richmond Art Center | 2540 Barrett Avenue | Richmond, CA 94804



>>Read Hearne Pardee's review of the Breakfast Group show


March 20th to May 27th, 2014
Sandy donated a graphite drawing to participate in Greenup Time: Artist Auction to Help Save Meridian Gallery, an event organized to support Meridian in a moment of financial difficulty.
With the support of many artists, donors, and Meridian Gallery fans, the auction was a success, and Sandy's drawing found a wonderful new home.



>>Read more about Meridian Gallery in the SF Chronicle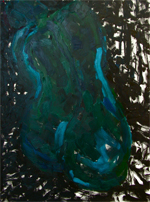 March 6th to April 27th, 2014
Two oil paintings and one large woodblock print were selected to participate in a group show, The Figure: A Bay Area Legacy.

Gary Francis Fine Art | 1419 e Park Street | Alameda CA 94501


>>More about Sandy at Gary Francis Fine Art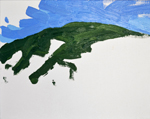 December 5th to December 21st, 2013
Sandy's painting Our Mountains Study #5 will be included in Elizabeth Harris Gallery's group show Holiday Delights.



>>Holiday Delights installation photos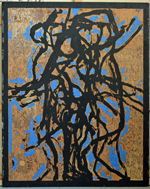 November 7th, 2013
Sandy's woodblock matrix for Humans Being 3 will be exhibited as an artwork in itself, alongside the print that was pulled from it, at the San Francisco Center for the Book in 100 Years in Print: California Society of Printmakers Centennial Celebration, an event exploring the many ways that participating artists push the boundaries of various printmaking media.



>>SFCB Event Information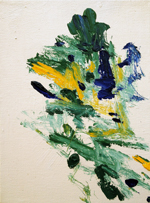 November 1st to December 15th, 2013
Sandy's painting Etude 7 will be included in The Breakfast Group: A Half Century of Java and Jive, a group show at the Carl Cherry Center for the Arts in Carmel, CA.

"Starting in the '60's a group of artists teaching at UC Berkeley began meeting every week for coffee, camaraderie, and art talk. Over the years members, menus, and mantras have changed, but the spirit remains strong."

Opening reception Friday November 1st, 5-7 pm.

>>More info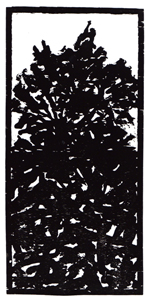 October 21, 2013 to January 10, 2014
Sandy's woodblock print Cottonwood Essence will be exhibited at the Commonwealth Club of California, in a group show entitled Ten Decades: California Society of Printmakers 100 Years, celebrating the centennial anniversary of the CSP.



>>California Society of Printmakers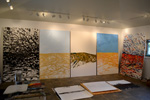 September 2 to September 27, 2013
Sandy participated in a Fall 2013 residency at the Ucross Foundation on Ucross Ranch in Clearmont, Wyoming.



>>Ucross Foundation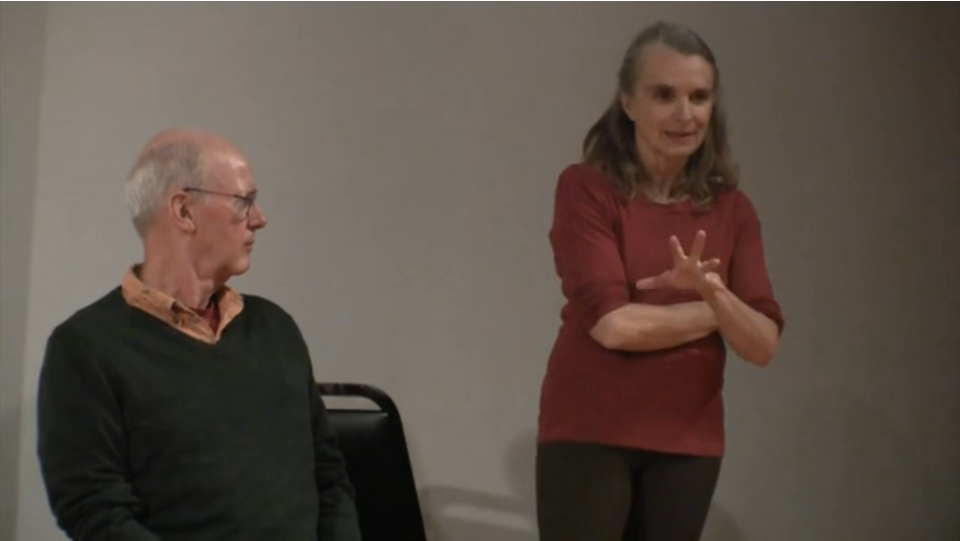 June 29, 2013
PPP, a Bay Area dance performance series, invited Ellen Webb and Sandy Walker to discuss and present video of their long term dance collaboration in the Bay Area at The Subterranean Arthouse in downtown Berkeley.

PPP is produced by SALTA, a collective of dancers in Oakland.


>>Excerpts of dance collaborations with Sandy Walker and Ellen Webb
>>Sandy and Ellen at PPP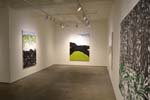 March 5, 2013
Read David Cohen's review of Sandy's recent show In Nature


>> Art Critical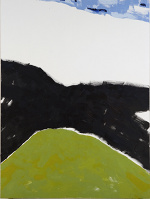 February 7 to March 9, 2013
Sandy Walker exhibits new oil paintings for In Nature, a solo show at Elizabeth Harris Gallery 529 West 20th Street #6E, New York, NY.


>> Elizabeth Harris Gallery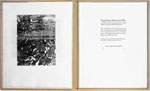 February 1, 2013
The Crocker Art Museum in Sacramento, CA has acquired Regarding Mountain/Sky and Head I for its permanent collection.


>> Crocker Art Museum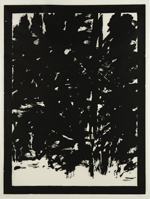 February 1 to March 9, 2013
A distinguished jury selected Sandy Walker's print Inwood II for New Prints 2012/Autumn which ran from October 20 to November 17, 2012 at the International Print Center New York.

This show travels to the University of Texas at Austin and will be on view February 1 to March 9, 2013.

>> IPCNY at University of Texas, Austin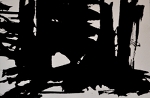 October 4 to November 24, 2012
Meridian Gallery will exhibit nine of Sandy Walker's ink drawings in a group show. REVELATIONS: Drawings in various mediums by artists from Meridian .


>> Meridian Gallery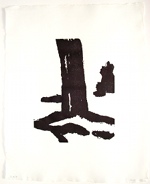 May 11 to June 10, 2012
Sandy Walker shows work in the CSP/RSP Exchange England exhibit at Bankside Gallery in London.


>> Bankside Gallery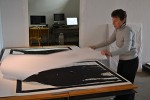 May 2012
Sandy Walker publishes eight new woodblock editions at Kala Art Institute with Wendyn Cadden: Figures I, Figures II, Figures III, Atwood's Pond, Inwood I, Inwood II, and Spirit/Matter.


>> Kala Art Institute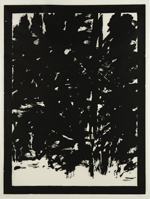 April 18 to June 9, 2012
Sandy Walker exhibits Inwood II in California Centered: Printmaking 2012 at the Merced Multicultural Arts Center.


>> Merced Multicultural Arts Center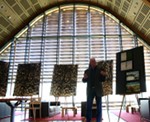 April 17, 2012
Sandy gives a talk at the reception for his show Concerning the Forest: The Work of Sandy Walker at the Yale School of Forestry.


>> Yale School of Forestry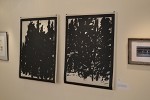 August 12 to September 7, 2011
Sandy exhibits two prints in Off the Hinge at the Golden West Gallery in North Cascades National Park, Stekehin, WA.


>> North Cascades Visitor Centers



June 30 to September 6, 2011
In the Presence of Trees Exhibition Sandy exhibits two drawings with the UCross Foundation Art Gallery.


>> UCross Foundation Art Gallery



May 21 to July 30, 2011
Sandy shows a new version of Screen for the first time in the Bay Area. In Extremis: Prints Monumental, Intimate, and Encompassing at Meridian Gallery.


>> Meridian Gallery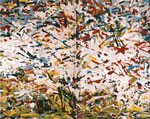 September 2010 to May 2011
Spring blossoming Tree and the Forest Suite were exhibited at the American Embassy in India from September 2010 to May 2011 under the Art in Embassies Program.

Spring Blossom Tree, oil on canvas, 94 x 120 (diptych), 1980


>> ART in Embassies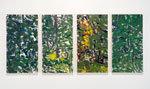 March 2-5, 2011
Sandy Walker's work was featured at the annual Gala at the Knoxville Museum of Art.

Stehekin Quartet, oil on canvas, each panel 30 x 16, 2010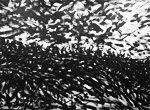 February 23 to April 30, 2010
Paintings by Sandy Walker exhibit in group show Dynamic Equilibrium: Drawings, Paintings & Collages at the San Francsico Studio School.


>> www.sfstudioschool.org/gallery_dynamicequilibrium.htm


>
>> News 2009-2005